Using a Poker odds Calculator. Want to know how far ahead or behind you are in a Texas Hold'em hand against one, two or more opponents? Our poker calculator is the perfect medium for finding out the odds in any given situation. Free to play Games. 18+ Certain players excluded. Min prize £0.50, Max £1000. The €100 'Road to €100,000 Big Sunday' Freerolls take place several times daily with a 1st prize of a €75 token to The Big Sunday €100,000 GUARANTEED tournament and €1 'Road to €100k 10 Tokens Gtd' tournament token for places 2nd - 26th. The 'Road to €100k 10 Tokens Gtd' tournament is Multi-entry, therefore you can use multiple. We would like to show you a description here but the site won't allow us. Play the best free games, deluxe downloads, puzzle games, word and trivia games, multiplayer card and board games, action and arcade games, poker and casino games, pop culture games and more.
A total of 559 entries have been made through the two starting days of the 2021 Card Player Poker Tour VenetianGolden star casino promo codes. $2,500 buy-in no-limit hold'em main event. As a result, the $500,000 guarantee has been more than doubled, with $1,257,750 now in the prize pool and late registration and re-entry still available. Players will still be able to get in on the action until the start of level 15, which will arrive early on Sunday's day 2.
Day 1B attracted 310 entries, topping the 249 made on day 1A. After 12 levels of tournament poker action, just 110 players remained from the second starting flight.
Poker Prize
Karapet Galstyan bagged up the largest stack from day 1B, ending the night with 392,000. Galstyan is no stranger to success at Venetian Las Vegas, having earned his largest live tournament score here in 2017 with a third-place showing in a $600 buy-in event for $48,254. High-roller regular Ali Imsirovic remains the overall leader, having finished day 1A with 484,500. That will be good for 242.25 big blinds when action resumes for day 2 with blinds of 1,000-2,000 and a big-blind ante of 2,000.
Poker Prize Crossword
Other notables with big stacks at the end of the day included Stanley Lee (312,500), Justin Lapka (292,000), World Series of Poker bracelet winner and recent WPTDeepStacks Venetian event champion Sung Joo Hyun (225,500), back-to-back DeepStack Extravaganza I preliminary event winner Blake Whittington (212,000), Michael Rocco (199,500), and bracelet winner Joseph Cheong (198,000).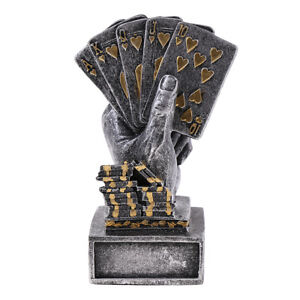 2017 CPPT Bicycle Hotel and Casino main event winner Andrew Wisdom made it through the second starting day with 157,000 and a chance for his second title on the tour. Other big names to have survived day 1B were bracelet winner Bryan Piccioli (106,000), Shannon Shorr (103,500), World Poker Tour champion Justin Young (103,500), WPT champion and WSOP bracelet winner Pat Lyons (87,500), two-time WPT champion James Carroll (81,000), and _WSOP Circuit) main event winner Michael Trivett (70,000). Check out the recap of day 1A to learn more about who survived that flight.
Day 2 will get underway at 11:00 a.m. local time on Sunday, Feb. 21 with a total of 196 players remaining from the field of 559 entries made thus far.
Here is a look at the chip counts and seat assignments heading into day 2:
| | | | | |
| --- | --- | --- | --- | --- |
| Rank | Player | Chip Count | Table | Seat |
| 1 | Almedin Imsirovic | 484,500 | 22 | 5 |
| 2 | Karapet Galstyan | 392,000 | 16 | 8 |
| 3 | Douglas Holland | 360,500 | 45 | 5 |
| 4 | Joshua Prager | 337,500 | 28 | 8 |
| 5 | Salim Admon | 335,500 | 23 | 7 |
| 6 | Mark Jefferson | 327,000 | 32 | 6 |
| 7 | Stanley Lee | 312,500 | 21 | 6 |
| 8 | Justin Lapka | 292,000 | 22 | 1 |
| 9 | Edgardo Rosario Figueroa | 288,500 | 42 | 1 |
| 10 | Nicholas Getzen | 242,000 | 39 | 4 |
| 11 | Jerry Brown | 239,000 | 18 | 7 |
| 12 | Timothy Capretta | 229,000 | 7 | 3 |
| 13 | Sung Joo Hyun | 225,500 | 19 | 5 |
| 14 | Sukhdip Sangha | 219,000 | 11 | 2 |
| 15 | Brent Hart | 218,500 | 12 | 5 |
| 16 | Blake Whittington | 212,000 | 15 | 2 |
| 17 | David Allen Pock | 211,500 | 41 | 2 |
| 18 | Rellie Sigua | 210,500 | 18 | 8 |
| 19 | Jordan Cristos | 203,500 | 19 | 6 |
| 20 | Michael Rocco | 199,500 | 41 | 7 |
| 21 | Joseph Cheong | 198,000 | 27 | 6 |
| 22 | Carlos Matos Erarte | 195,000 | 21 | 5 |
| 23 | Seungmook Jung | 193,000 | 22 | 3 |
| 24 | Anselmo Villarreal | 192,000 | 23 | 5 |
| 25 | Christopher Ohara | 186,000 | 39 | 8 |
| 26 | Tommy Tran | 181,000 | 45 | 8 |
| 27 | Alex Nguyen | 177,500 | 41 | 6 |
| 28 | Michael Kilker | 177,000 | 12 | 1 |
| 29 | Erik Cajelais | 176,500 | 21 | 3 |
| 30 | Leonard August | 175,500 | 43 | 7 |
| 31 | Kfir Nahum | 175,500 | 40 | 5 |
| 32 | Benjamin Underwood | 175,500 | 42 | 6 |
| 33 | Angelo Mancini | 173,500 | 27 | 5 |
| 34 | Scott Stewart | 172,500 | 29 | 8 |
| 35 | Sardor Gaziev | 170,000 | 44 | 4 |
| 36 | Mehdi Saleh | 170,000 | 10 | 6 |
| 37 | Jimmy Zeledon | 170,000 | 17 | 1 |
| 38 | Brandon Eisen | 169,500 | 12 | 2 |
| 39 | Timothy Reilly | 167,500 | 43 | 6 |
| 40 | Albert Calderon | 167,000 | 44 | 2 |
| 41 | Manuel Labandeira | 164,000 | 45 | 7 |
| 42 | Tommy Kivela | 161,000 | 15 | 5 |
| 43 | Brendan Shiller | 159,000 | 7 | 6 |
| 44 | Andrew Wisdom | 157,000 | 41 | 8 |
| 45 | Kilo Krahn | 155,000 | 18 | 2 |
| 46 | Sean Banahan | 155,000 | 36 | 2 |
| 47 | Arsenii Karmatckii | 155,000 | 37 | 5 |
| 48 | Haim Gabay | 153,500 | 40 | 8 |
| 49 | Kyong Yung | 153,000 | 28 | 6 |
| 50 | John Dennehey | 149,500 | 21 | 8 |
| 51 | Kevin Garosshen | 147,500 | 43 | 5 |
| 52 | Reginald Caymol | 146,500 | 28 | 5 |
| 53 | Gil Levy | 146,500 | 12 | 6 |
| 54 | Hassan Tahsildar | 146,000 | 45 | 4 |
| 55 | Ankush Mandavia | 144,000 | 36 | 7 |
| 56 | Sanket Desai | 142,000 | 7 | 5 |
| 57 | Kyung Min Lee | 138,500 | 16 | 7 |
| 58 | Louise Francoeur | 135,500 | 36 | 6 |
| 59 | Marle Cordeiro | 135,000 | 23 | 8 |
| 60 | Steven Wilkie | 134,000 | 44 | 8 |
| 61 | Zilong Zhang | 133,500 | 10 | 8 |
| 62 | Coby Hoogi | 133,500 | 44 | 7 |
| 63 | Daniel Park | 133,000 | 45 | 3 |
| 64 | Tuan Phan | 132,000 | 42 | 7 |
| 65 | Jesse Lonis | 131,000 | 10 | 3 |
| 66 | John Gordon | 130,000 | 7 | 8 |
| 67 | Matthew Gross | 129,500 | 17 | 8 |
| 68 | Anthony Grappo | 126,000 | 11 | 1 |
| 69 | David Poces | 126,000 | 43 | 4 |
| 70 | Sami Shurbaji | 126,000 | 32 | 1 |
| 71 | Leonard Sande | 123,500 | 8 | 1 |
| 72 | Thomas Tran | 123,000 | 15 | 3 |
| 73 | Jeffrey Farnes | 121,500 | 21 | 1 |
| 74 | Daniel Sammarco | 121,000 | 42 | 3 |
| 75 | Jack Duong | 120,500 | 18 | 5 |
| 76 | Yosif Nawabi | 120,000 | 44 | 6 |
| 77 | Sergei Kislinski | 119,000 | 39 | 5 |
| 78 | Justin Dombek | 116,500 | 40 | 3 |
| 79 | Nicholas Pupillo | 115,000 | 44 | 1 |
| 80 | Terry Fleischer | 114,500 | 22 | 2 |
| 81 | Jeremy Ausmus | 114,000 | 21 | 2 |
| 82 | Noam Muallem | 114,000 | 38 | 8 |
| 83 | Jeannette Mendez | 111,000 | 15 | 6 |
| 84 | Qing Liu | 110,000 | 18 | 3 |
| 85 | Rubin Chappell | 109,500 | 17 | 7 |
| 86 | Rodney Danger | 108,500 | 41 | 1 |
| 87 | Joe Nguyen | 107,500 | 38 | 1 |
| 88 | Hyon Kim | 107,500 | 43 | 2 |
| 89 | Orez Mokedi | 106,500 | 11 | 3 |
| 90 | Anthony An | 106,000 | 23 | 3 |
| 91 | Bryan Piccioli | 106,000 | 29 | 1 |
| 92 | Matthew Stout | 106,000 | 37 | 7 |
| 93 | William Chao | 105,000 | 19 | 3 |
| 94 | Dorian Rios | 104,500 | 42 | 8 |
| 95 | Myung Shin | 103,500 | 43 | 3 |
| 96 | Shannon Shorr | 103,500 | 7 | 2 |
| 97 | Justin Young | 103,500 | 17 | 3 |
| 98 | David Avina | 101,500 | 27 | 7 |
| 99 | Derek Gregory | 101,000 | 8 | 8 |
| 100 | Cheng Liu | 101,000 | 16 | 6 |
| 101 | Fred Hanna | 100,500 | 29 | 2 |
| 102 | David Jackson | 100,500 | 43 | 8 |
| 103 | Vuong Do | 99,500 | 38 | 3 |
| 104 | Bradley Gordon | 98,500 | 8 | 6 |
| 105 | Tajesh Patel | 95,000 | 16 | 3 |
| 106 | Kenneth Donarski | 93,000 | 40 | 2 |
| 107 | S L | 92,000 | 11 | 8 |
| 108 | Alex Feiner | 91,500 | 32 | 7 |
| 109 | Jean Gaspard | 91,000 | 8 | 7 |
| 110 | Sean Hegarty | 91,000 | 10 | 5 |
| 111 | Chad Wassmuth | 88,500 | 16 | 1 |
| 112 | Patrick Lyons | 87,500 | 23 | 6 |
| 113 | Johnny Oshana | 87,500 | 7 | 1 |
| 114 | Harrison Dobin | 86,000 | 23 | 2 |
| 115 | Ryan Riess | 86,000 | 10 | 1 |
| 116 | Alfred Atamian | 84,000 | 17 | 2 |
| 117 | Gregory Fishberg | 84,000 | 23 | 1 |
| 118 | Steven Mccartney | 83,500 | 29 | 7 |
| 119 | Alex Abariotes | 83,000 | 17 | 6 |
| 120 | Mauricio Solano | 82,500 | 45 | 2 |
| 121 | Michael Faulkner | 82,500 | 17 | 5 |
| 122 | Mitchell Halverson | 82,000 | 27 | 1 |
| 123 | Ryan Laplante | 82,000 | 19 | 1 |
| 124 | Joey Weissman | 81,500 | 8 | 5 |
| 125 | James Carroll | 81,000 | 37 | 3 |
| 126 | Raz Mael | 81,000 | 40 | 4 |
| 127 | Cody Wiegmann | 80,000 | 8 | 2 |
| 128 | Kevin Song | 79,500 | 32 | 2 |
| 129 | Armando Rojas | 79,000 | 21 | 7 |
| 130 | Philip Yeh | 78,500 | 44 | 3 |
| 131 | Veselin Dimitrov | 78,000 | 36 | 3 |
| 132 | Michael Policastro | 75,000 | 45 | 6 |
| 133 | Nadezhda Magnus | 75,000 | 36 | 8 |
| 134 | Peyman Ahmadi | 74,500 | 28 | 3 |
| 135 | David Somers | 73,000 | 39 | 3 |
| 136 | Scott Massimiano | 72,500 | 18 | 6 |
| 137 | Sung Kim | 70,500 | 15 | 1 |
| 138 | Douglas Adkins | 70,000 | 27 | 3 |
| 139 | Michael Trivett | 70,000 | 19 | 8 |
| 140 | Anthony Merlo | 68,500 | 39 | 2 |
| 141 | Jason Hickey | 68,000 | 37 | 1 |
| 142 | Jason Sagle | 66,500 | 12 | 3 |
| 143 | Brett Kennedy | 65,000 | 37 | 2 |
| 144 | Kenneth Isaacs | 64,500 | 28 | 2 |
| 145 | Rodger Johnson | 64,000 | 28 | 7 |
| 146 | Ralph Massey | 63,500 | 40 | 7 |
| 147 | John Hemme | 62,000 | 15 | 7 |
| 148 | Shohei Miyazaki | 62,000 | 8 | 3 |
| 149 | Kenneth Einiger | 62,000 | 12 | 8 |
| 150 | Paul Bigelow | 61,000 | 29 | 3 |
| 151 | James Anderson | 60,000 | 15 | 8 |
| 152 | Barry Hutter | 60,000 | 42 | 5 |
| 153 | Ryan Stoker | 59,500 | 22 | 8 |
| 154 | Arthur Vasilyuk | 59,500 | 19 | 2 |
| 155 | Jaime Cervantes Alvarez | 58,500 | 37 | 8 |
| 156 | Frank Marasco | 57,500 | 18 | 1 |
| 157 | Duff Charette | 56,000 | 11 | 5 |
| 158 | Alexander Condon | 56,000 | 12 | 7 |
| 159 | Timothy Miles | 54,500 | 10 | 2 |
| 160 | Alfie Poetra | 53,000 | 32 | 3 |
| 161 | Samuel Whittington | 53,000 | 43 | 1 |
| 162 | Michael Giardina | 52,500 | 39 | 7 |
| 163 | Kristopher Rundquist | 52,000 | 36 | 5 |
| 164 | Anthony Zinno | 46,000 | 7 | 7 |
| 165 | William Foxen | 45,000 | 37 | 6 |
| 166 | Steven Firestone | 44,500 | 38 | 7 |
| 167 | Dean Hutchison | 44,500 | 16 | 2 |
| 168 | Adam Burriss | 41,500 | 41 | 4 |
| 169 | Gal Yifrach | 40,500 | 32 | 5 |
| 170 | Michael Rangel | 40,000 | 38 | 6 |
| 171 | Benny Hen | 39,500 | 22 | 7 |
| 172 | Dustin Lee | 39,000 | 29 | 5 |
| 173 | Jeremy Pekarek | 37,500 | 32 | 8 |
| 174 | Michael Rossitto | 37,500 | 36 | 1 |
| 175 | Matthew Volosevich | 36,500 | 38 | 5 |
| 176 | Keith Morrow | 35,000 | 40 | 6 |
| 177 | Yousef Saleh | 35,000 | 41 | 5 |
| 178 | Joseph Maas | 34,500 | 39 | 6 |
| 179 | Asher Conniff | 34,000 | 42 | 4 |
| 180 | Camille Brown | 33,500 | 41 | 3 |
| 181 | Wayne Harmon | 32,500 | 10 | 7 |
| 182 | Peter Braglia | 32,000 | 22 | 6 |
| 183 | Ralph Wong | 31,000 | 27 | 2 |
| 184 | Kristen Bicknell | 30,500 | 44 | 5 |
| 185 | Danny Wong | 27,500 | 45 | 1 |
| 186 | M T | 27,500 | 28 | 1 |
| 187 | Cheang Yoo | 25,000 | 42 | 2 |
| 188 | Brent Francia | 23,500 | 38 | 2 |
| 189 | Bobby Sanoubane | 23,000 | 29 | 6 |
| 190 | David Gu | 21,500 | 19 | 7 |
| 191 | Aaron Massey | 21,500 | 27 | 8 |
| 192 | Robert Peacock | 21,000 | 39 | 1 |
| 193 | Craig Spalding | 20,500 | 11 | 7 |
| 194 | Lee Markholt | 20,000 | 11 | 6 |
| 195 | Daniel Offengeym | 20,000 | 16 | 5 |
| 196 | Raman Afanasenka | 9,000 | 40 | 1 |
Poker Prize Pool
$2,500 No-Limit Hold'em CPPT Main Event $500K GTD Coverage: